Fudan University Shanghai Cancer Center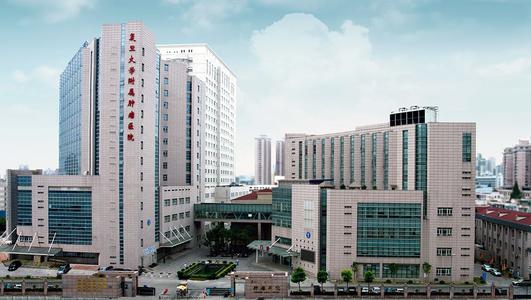 Ang Fudan University Shanghai Cancer Center (FUSCC) usa sa mga yunit sa pagdumala sa badyet ubos sa National Health Commission. Ang yunit sa pagtukod sa sinaligan nga hiniusa nga gitukod sa Ministry of Education, sa National Health Commission ug sa Pamahalaang Katawhang Bayan sa Shanghai. Gitukod kini kaniadtong Marso 1, 1931. Ang FUSCC karon naugmad nga mahimo'g usa ka grade-A nga tertiary hospital nga giapil sa paghiusa sa klinikal nga praktis, edukasyon sa medisina, pagsiksik sa oncologic ug paglikay sa kanser.
Kaniadtong Disyembre 4, 2018, kini gipahibalo sa National Health Commission ingon ang una nga hugna sa multi-disiplina tumor diagnosis ug pagtambal sa mga pilot hospital.
Sa pagtapos sa 2019, ang hospital sa tinuud nagbukas labaw sa 2,000 nga mga higdaan. Ang FCCCC gilangkuban sa baynte yis ka mga departamento: Department of Head & Neck Surgery, Department of Breast Surgery, Department of Thoracic Surgery, Department of Gastric Surgery, Department of Colorectal Surgery, Department of Urology, Department of Pancreatic Surgery, Department of Hepatic Surgery, Department of Neurosurgery, Department of Bone & Soft Tissue Surgery, Department of Gynecologic Oncology, Department of Medical Oncology, Radiotherapy Center, Department of TCM-WM Integrated Oncology, Kagawaran sa Comprehensive Therapy, Department of Anesthesiology, Department of Interventional Therapy, Department of Pathology, Department of Pharmacy, Department of Clinical Laboratories, Department of Endoscopy, Department of Ultrasound Diagnosis, Department of Diagnostic Radiology, Department of Nuclear Medicine, Department of Cardio- Pulmonary Function, ug Departamento sa Clinical Nutriology.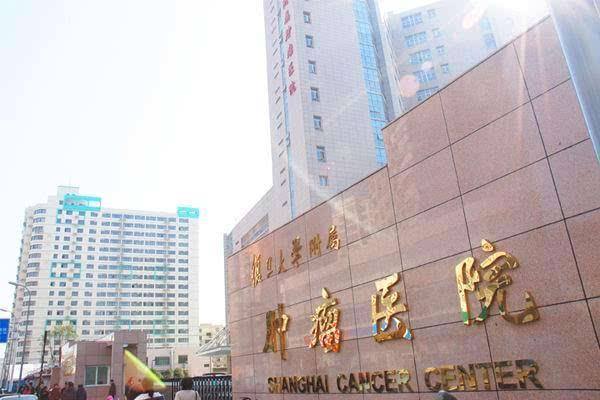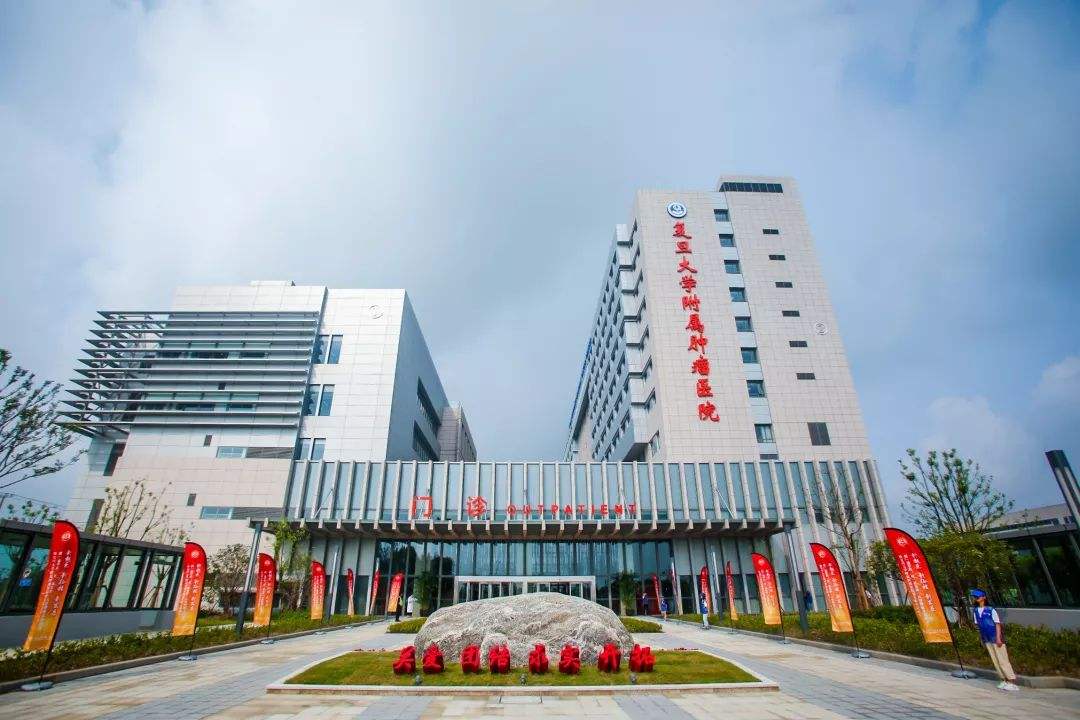 Sa FUSCC, oncology ug patolohiya pormal nga giila ingon ang mahinungdanong disiplina sa akademiko sa Ministry of Education, matag usa; oncology, pathology ug TCM-WM Integrated Medicine, ingon ang nasudnon nga yawi nga disiplina nga klinikal, matag usa; ug oncology sa suso, radiotherapy, patolohiya, ingon ang hinungdan nga disiplina sa klinikal sa ilawom sa National Health Commission. Ang sukaranan ug klinikal nga grupo sa panukiduki bahin sa kanser sa suso opisyal nga gimarkahan ingon usa ka bag-ong koponan sa Ministry of Education. Sa tinuud, gitugutan ang FUSCC nga adunay tulo nga mga sentro sa tambal nga klinikal sa oncology, radiotherapy ug oncology sa suso, ug labi na adunay duha nga sentro sa tambal nga klinikal nga giuna ang malignant nga tumor ug operasyon sa thoracic. Ang patolohiya niini pormal usab nga giila nga usa ka munisipal nga disiplina sa kahimsog sa panglawas; ang oncology, pathology, radiology, gynecologic oncology ug thoracic oncology, nga mahimong lima ka munisipal nga yawe nga espesyalista nga disiplina, nga kauban usab sa Shanghai Pathology Quality Control Center, Radiotherapy Quality Control Center, Cancer Chemotherapy Quality Control Center ug Shanghai Anticancer Association.